I am often asked is: How do we deal with long-standing employees? They always seem to push back on every change. They are so resistant to change.
The implication of this and similar questions are that age and experience = resistance to change. Your experienced employees are not inherently resistant to change.
Why Long Term Employees Are Perceived as Resistant to Change
It's understandable and not surprising long term employees get mislabeled as being resistant to change. After all, it's usually these employees who are the first to remind you the change was tried before and that it didn't work. When a new change is announced they may be slower to engage than your less experienced employees.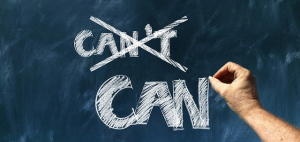 For you as a leader, these behaviours are frustrating and feel like a barrier to getting a change implemented. But that doesn't mean your employees are resistant to change.
Your long term employees are not resistant to change. However, they may have, based on your organization's history with change and our normal human desire for consistency and predictability learned to be wary of change.
The belief that long term employees are resistant to change can sabotage your change efforts and raise your risk of failure.
The Past Matters
Your organization's history with change has shaped your employees' beliefs and assumptions about change. It's like muscle memory. If you have a history of failed changes, changes that were pushed through, or changes that didn't stick, your employees remember. This history becomes embedded into our consciousness and creates our learned response to change.
Unfortunately, the way many organizations have approached change has taught employees to fear change. As a result when a change is announced the natural response is to defend the status quo.
Three ways to engage your long term employees:
Let go of the idea that your experienced or older employees are resistant to change. Instead, adopt a readiness mindset. Leaders who have a readiness mindset believe when people are prepared, feel capable, and believe the change is needed they will move toward the new activity. When I did my Ph.D. thesis, I studied nurses' readiness for using the electronic health record. I discovered readiness was not related to age, education, or experience.
Examine and acknowledge the impact of your organization's history with change. Your long term employees can help you avoid past mistakes.  Instead of dismissing, "it didn't work last time", as resistance, explore why it didn't work and what needs to be different to ensure success with a sense of curiosity.
Actively involve the people affected (change-recipients) in the design, planning, and transition process. When we believe people are resistant to change there is a tendency to exclude them. Participants in our 10 Simple Rules course are always surprised when they see how exclusion perpetuates the cycle. Thus making change more difficult and giving the illusion of resistance. Your long term employees can help you embed the new activities and behaviours faster and ensure they stick.
Don't discount your long-timers
Ultimately your long term employees can be your greatest asset when in comes to change. But, like with any change you must ensure people are ready willing and capable. Having qualified and capable change leaders can help.
Readiness is the foundation of all of our work and teaching.  If you would like help building your organization's change readiness. Contact us and let's have a conversation.