Welcome to Turner Change Management.
Dr. Turner started Turner Change Management because she wanted to help leaders navigate the complexities of organizational change. Far too many organizations are spending hundreds of thousands of dollars on change initiatives will never achieve their intended results.
Leaders and employees like you often talk about suffering from change fatigue. But, this organizational change condition can be prevented. You need skilled change leaders throughout your organization, our goal is to help you become a skilled change leader and prevent change fatigue.
Have a question about change management? Contact us.
Dr. DAWN-MARIE TURNER, MEd., CMC,  
President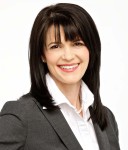 Hello, I am Dr. Dawn-Marie Turner. I am the author of the best-selling book: "Launch Lead Live: the executive's guide to preventing resistance and succeeding with organizational change."   I am also a certified management consultant (CMC), international researcher, educator, and speaker. My interest in change started over 20 years ago as I helped people adopt a heart healthy lifestyle.
Gradually I applied that knowledge and interest and began working with organizations. My goal is to help organizations become healthier and stronger because of change.
Not in spite of it.
To compliment my masters in education from the University of Manitoba, I also have a doctorate in applied management and decision science from Walden University.
Leaders tell me one of their biggest barriers is resistance to change. Resistance to change is not inevitable. It can be prevented.
There is a better way to approach change. It doesn't have to be all about managing resistance.
How we can help
To prevent resistance to change, and to help you stop managing resistance, I developed DEAM©. An organizational change framework that helps leaders design, plan, and accomplish healthier more sustainable change.
I created the Living and Leading Change: Change Leaders' Certificate program and the Executive Change Leader's Course. These were created to help leaders and managers gain the knowledge and skills they need to lead and manage organizational change.
I have published and presented articles on change management best practice and methodology, business process change management, project management, readiness and resistance to change, and informatics. My work has been published in the International Journal of Quality and Service Sciences and the International Journal of Knowledge, Culture and Change Management.
By focusing on the perspective of the people who will adopt the change, I show leaders how they can prevent resistance to change and use change to increase their competitive advantage.
Book Your Free Strategy Call Below: