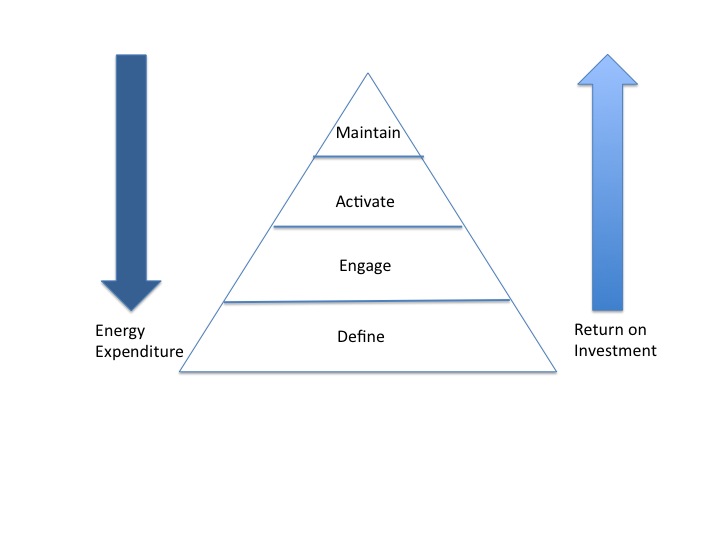 The Paradox of Change Management
Save time and Resources: Build Readiness
(excerpt from Launch Lead Live: The Executive's Guide to Preventing Resistance and Succeeding with Organizational Change)
Time is an issue in every organization. Initially, if you are used to working from a resistance perspective, it can feel like it takes longer to get people ready. It doesn't. Consider the time and energy you must spend trying to enforce compliance when you use the traditional "resistance" approach.
By focusing on building readiness instead of managing resistance, and emphasizing the needs of the change-recipients, you can actually make better use of your time and resources. You can also get a greater return on your investment.
The traditional approach to organizational change (figure 1) looks to move quickly to training and implementation.
It tries to minimize the amount of time spent in the early period; the majority of the effort is at the back end of the change. This approach gives the appearance of saving time, but it top loads issues so that they emerge right around the time of implementation– when time and resources are at a premium.
You expend more energy and resources, but the return on that energy decreases as people move through the Whitespace. It's like heating your house in the winter while leaving the all the windows open.
This kind of back-end approach forces you to manage the resistance created when the change-recipients are pushed into taking action before they are ready. The approach gives the perception of speed, while actually taking more time. I call this the paradox of change management.
Building readiness shifts the effort to the front end of the Event. Time is allocated to ensure the change-recipients can internalize the need, raise perceived capability, prepare, and support people through the transition. The change is built on a stable foundation. This results in a more sustainable change (Figure 2).
Launch Lead Live: The Executive's Guide to Preventing Resistance and Succeeding with Organizational Change p. 88-90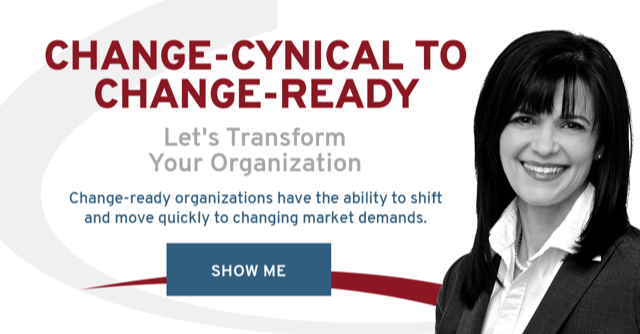 https://thinktransition.com/wp-content/uploads/Slide11.jpg
540
720
dawnmarie
https://thinktransition.com/wp-content/uploads/Turner-Change-Management-logo-1.jpg
dawnmarie
2016-01-28 02:00:38
2019-06-21 15:12:33
The Paradox of Change Management