Change has always been a part of your organization and our lives. But over the past eight months, the idea of constant change has taken on a whole new meaning.  Supporting yourself and enabling your team to navigate the barrage of constant change requires a shift in the way you think about and approach change.
The late Peter Drucker, who was recognized by Business Week as "the man who invented management", stated (in 1995) "organizations must be organized for constant change…that today's certainties are tomorrow's absurdities".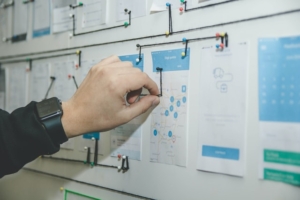 The problem is, we haven't set up most organizations for constant change. Systems thinking is one key to creating an organization that can respond and adapt quickly to constant change. It can help with both planned and unplanned changes.
The Value of Systems Thinking
Systems thinking gives you a way to see beyond the individual parts of your organization, like the accounting or marketing department. And then you can see the collective character of the organization as a whole entity.
When you apply system thinking to your change efforts your focus shifts. Each change initiative is not viewed as one isolated event to be managed. Each change initiative is viewed as one part of a series of interrelated transitions.
Three advantages of using systems thinking to your organizational change efforts are:
The hidden relationships and interconnections that pose the greatest risk to your change efforts are more visible. Therefore you can address them before they sabotage your change efforts.
The multidimensional nature of organizational change can be seen. Every change, regardless of its size, touches other areas of the organization. With systems thinking you can assess the other touch points and relationships. Then you can use this information and plan for change holistically. The result is you are able to respond to constant change with fewer change initiatives.
You reduce the risk of a successful change from one area creating unplanned change in another department which negatively impacts its performance and results in a net loss for the organization.
Integrating Systems Thinking Begins with Two Question
Help set up your team and organization for constant change without feeling overwhelmed.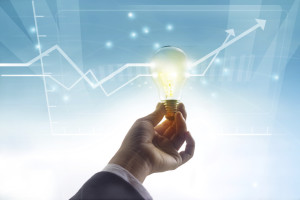 Before you launch a new change initiative pause and ask yourself and your team:
What people and areas of the organization will feel the effects of any new activities, behaviours, or shifts in their environment because of this change event?
How does this proposed new change initiative interact and interconnect with other changes and people in other areas of the organization and the current operational demands?
The integration of systems thinking will help your organization innovate faster and with less disruption. You will become healthier and stronger because of change instead of simply surviving despite it.