"You don't do yoga." That's what I heard the yoga instructor say as he was telling me to raise my legs higher. "You're right about that," I thought as I fell into a heap on my yoga mat. "You don't do yoga," he said, "you practice yoga."
That's when it hit me: it's the same when it comes to organizational change. It's not about doing change management. Change management, or rather change leadership, isn't just another task on your to do list, nor should it be. Instead, it needs to be viewed as a component of your practice. In the same way lawyers or doctors don't do law or medicine—they practice.
It's time for leaders to stop doing change management and start practicing change leadership.
Leaders who practice change leadership integrate the core elements needed for healthy organizational change into their leadership and management practices. Leaders who practice change leadership know the change-management tools and techniques are not the practice. They are simply ways to help understand and support people navigating the whitespace —that space between where we are when the decision to change is made and where we need to be to achieve the intended outcome. It's the same as a doctor using a blood test to help diagnose a patient or using a medication to help reduce or address a problem.
Change Management is Not Just Another Task on Your To Do List
I am excited about the interest leaders are showing in change management training.  Today change management is recognized as the fourth most important competency for leadership development. Many organizations have established change management offices. They have people trained or dedicated to change management. Yet, the failure rate of change remains high. In a survey of more than 2,200 executives, managers and employees, 48% of respondents stated their companies didn't have the necessary capabilities to ensure change was sustained.
I believe mindset is one reason organizations continue to struggle with change, despite having people trained in change management.  As one participant said in a recent Living and Leading Change Course, "This all makes sense, Dawn-Marie, and I can see where it could help. But I don't have time to do all this." For her and others, change management was just one more thing on the to-do list.
I get it. If you are a leader with an already overflowing to-do list, the last thing you need is another task on your list. That's why I advocate for leaders to stop doing change management.  Instead, integrate the principles into your leadership practice.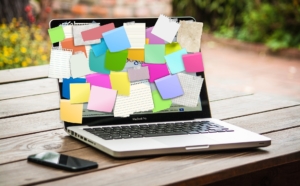 In this way, leading change and applying the essential elements is not one more thing on your to-do list, it's the way you lead. Change leadership becomes a core competency of your organization's leadership practice.
One CEO I worked with several years ago did just that. He practiced in small ways and large. For example, he introduced even the smallest change with thoughtfulness, context, and an understanding that it may be perceived as bigger for the employees affected. He also gave them time to digest what it meant for them, encouraged them to talk about it, and answered their questions. The result is an organization that moves through change with greater ease, less apprehension, and a higher level of trust.
Taking change management off your to-do list doesn't absolve you of the responsibility associated with organizational change. Nor does it allow you to abdicate the activities of change management to someone else.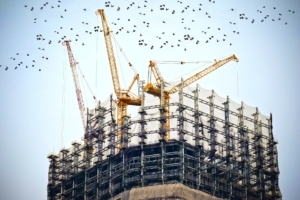 The risk of poorly managed change is simply too high to be ignored. A 2002 McKinsey study of 40 companies across different sectors found when change was poorly led, 58% of companies failed to meet their target and 20% captured a third or less of the expected value.
The key to creating an organization that can thrive because of change, and not simply survive in spite of it, is to build your change leadership knowledge and skills. Shift your mindset from doing change management to practicing change leadership. Practice applying the knowledge and using the skills until they become a leadership habit.
If you are having trouble taking change management off your to do list and making change leadership a habit, we can help. Ask us about our change leadership coaching. Whether you need training, or you already have change management training, we work with you to apply the knowledge and skills so they can become just the way you do things.
Dr. Dawn-Marie Turner
Turner Change Management-Think Transition: Turn change from a liability to an asset.