Communication is an essential element for healthy and sustainable organizational change. That's why I advocate leaders communicate often and actively to engage people in the change conversations. It is also a big topic in all of our change management programs. In one recent course, I was asked: What do you communicate when you have no new information to give?
This question reveals two issues related to communication during change. The first is it presupposes that communication during change is just about giving information. It's not. During change, your communication efforts should encourage the exchange of information among you and the people affected. Your goal is to create understanding, insights and enable people to move through the transition and support adoption.
The second issue is that just because the leader is not communicating doesn't mean the communication among the people affected has stopped. Communication among the people affected continues through informal conversations, shared stories, interpretation of non-verbal cues and other small shifts in the environment. What has stopped when you (the leaders)  stop communicating is a steady stream of accurate and helpful information.
Communication isn't just about receiving information. True communication is about what we see, hear, and how we know it. You are still communicating when you say nothing. However, when you choose to say nothing, you lose the ability to manage the message and the messenger.
Two Flight Delays: Two Different Responses
One of the things I don't miss about travelling is the delayed flights. I recall one flight where I had delays on both legs of the flight. Watching what happened as a result reinforced the need to communicate even when you have no new information.
Mechanical problems delayed the first leg of my flight. The gate agent announced the delay, the reason for the delay, and the promise we would be on our way shortly.
Then silence. After about 10 minutes, I noticed a steady stream of people walking up to the gate asking for more information.  At 20-30 minutes, with still no announcement or information, there was a noticeable shift in the energy among the people in the departure lounge and the gate agent. People were becoming agitated, stressed, and tired. The gate agent was visibly frustrated with the people approaching the gate. Finally, after an almost 90-minute delay, the gate agent made the boarding announcement. By then, some were stressed, some were angry, and everyone complained about the delayed flight and the airline in general.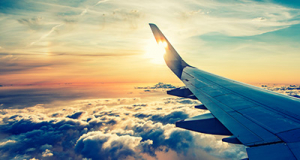 I don't remember what delayed the second leg of my flight. However, it started with a similar announcement by the gate agent. He announced the delayed flight and why and ended with the usual statement about getting us boarded as soon as possible. People sighed and settled in to wait. 10 minutes later, the gate agent announced they were continuing work on the problem, and there was no new information. She thanked us for our patience and told us they would board as quickly as possible. She continued with both humour and empathy to give us regular updates even when there was no new information. At one point, we all laughed when it was a short, quick … "still waiting …. Hang in there."
Finally, the gate agent announced they could start boarding. You could see everyone was tired, but the stress levels were low, and instead of complaining, people were smiling and glad to be boarding the plane. Many people, including myself, thanked the gate agent as they boarded the plane.
The experience reminded me as leaders; we have a choice when it comes to communicating. We can take an active role and fill any actual or potential information voids with accurate information. Or we can step back and let people fill in the blanks with whatever information is available.
Actively Communicate Even When You Have Nothing to Say
Every organizational change initiative hits a period when, as a leader, you feel there is no new information to communicate. Maybe you are waiting on some decisions, working through some additional planning, or people are navigating the transition, and there isn't any progress to talk about.
It's easy, as with the first gate agent, to think, " I have no new information. There's nothing to tell." However, your employees don't know there is no new information. What they do know is things are uncertain. And uncertainty is stressful for every human being.
Research has shown we adopt information-seeking behaviours to reduce the anxiety caused by uncertainty.[1] If the information is not available from a reliable source, our brain will create stories to fill in the information void. Because we (humans) are more sensitive and retain more negative information than positive information, the stories we make are not always helpful to your change initiative. They can also cause stress to increase instead of decrease.
That's why even during those periods when you think you have nothing to say, you need to communicate actively and frequently to prevent an information void and reduce uncertainty.
[1] Allen, J., Jimmieson, N., Bordia, P., & Irmer, B. (2007). Uncertainty during organizational change: Managing perceptions through communication. Journal of Change Management, 7(2), 187-210.