Change is an emotional experience for every human being. That's why leaders who can comfortably and confidently navigate through the emotions experienced during change have a distinct advantage.
Emotions R Us
Emotions, especially in business, have a poor reputation. We often view people who exhibit emotions as soft, while we view the ability to remove the emotion out of a situation as a strong and desired leadership quality. There is a tendency to praise leaders who appear to make logical decisions without emotion. Yet, we make no decision in the absence of emotion, Edgar Schein (professor emeritus at MIT), states,  Our emotional response to a situation is so intertwined with what appears to be a logical response we often don't even notice our emotional reactions.
The recognition that every response and every decision is intertwined with our emotions is a game-changer for organizational change and leadership. Because it shifts our conversation from talking about people as either emotional or rationale to recognizing that all human beings are emotional and rationale.
Emotions give us a fast (largely unconscious) indicator of how we have interpreted an event or situation. Becoming consciously aware of our emotions coupled with a willingness to work with them gives us the ability to make rational decisions about an event.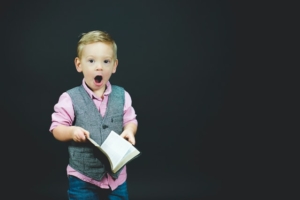 Leaders who lean in and see emotions as integral to building a strong organization can create an organization with people who:
don't fear or "resist" change,
move more quickly toward something new, and
help the organization use change to its advantage.
Before talking about specific actions to navigate the emotional landscape of change, it's helpful to understand the nature of our emotions.
Understanding Emotions as The Foundation of Every Action
Human emotions are not preprogrammed areas of the brain that an event triggers. They are body sensations, designed to signal us to pay attention because something important or different is happening[1].  We construct our emotions, based on the information from our body (e.g., raised heartbeat, perspiration, or gut sensations), our past experiences, and learned and unconscious beliefs.
The emotions we experience today in a given situation are often based on implicit memories from a previous time and we have learned to respond in a particular manner[2]. That's why the same physical response is interpreted differently in different settings or contexts. For example, before I deliver a keynote address,  or deliver a presentation I notice that my heart rate increases, my gut churns like a million butterflies are trying to get out, and I am on high alert. I have also felt these same body sensations when I was walking alone on a dark and deserted street in a city I didn't know.
However, the emotions I experience in each scenario is different. When I am delivering a keynote or presentation, the butterflies I feel evoke a sense of excitement and joy. I am doing what I love to do. The hyper-alertness energizes and reassures me. It reminds me I am prepared and allows me to pay more attention to my audience.  When I have experienced those same body sensations walking alone on that dark and deserted street, I felt fear, anxiety, distrust, and even anger.
Lisa Feldman the author of How Emotions Are Made, states, the human brain is anatomically structured so that no decision or action can be free of our internal body sensations and affect no matter what people tell themselves about how rational they are. The way your body feels now will project forward to influence what you will feel and do in the future.[3]
The failure or unwillingness to acknowledge and work with the emotional elements during change can negatively impact your organizational change initiatives and the health of your organization.
Caution High-Risk Area – Proceed with Knowledge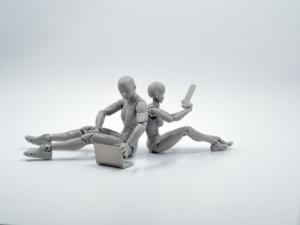 I can hear some of you now saying, "wait a minute, we are running an organization, we don't have time for all this soft stuff."  That may be true but consider this–the more you ignore or avoid emotions during change, the more those ignored emotions drive your results and the less control you have over the outcome.
Edgar Schein states, when you deny, ignore or take your emotions for granted you short circuit your response. Failing to recognize your own emotions can cause you to make inaccurate judgements about a situation. You may rush in and take action that is not helpful or even destructive. Alternatively, you may dismiss or underestimate the situation and not take appropriate action.
For example, let's say you announce a change for your organization, one that you have been working on for a long time and believe is the right solution. During your announcement, people whisper to each other and are frowning. Before you became consciously aware of the whispering, your brain had already unconsciously noticed, assessed the situation, and formed a response. You decide they don't care, or they are resistant to change and without checking deal with the situation according to your unconscious perception.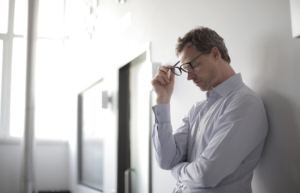 This sequence of events happens unconsciously and so quickly it appears rationale. Believing you have made a rational assessment of the situation you consciously look for more evidence to support your assessment and reaction. Thus creating a self-fulfilling prophecy that reinforces and entrench one viewpoint and response over another.
Three Actions That Will Help You Navigate the Emotions of Change
Three actions that will help you get comfortable with the emotional side of change are:
Accept and acknowledge that emotions are an integral part of our human experience. Lisa Feldman Barrett states in "you can't overcome your emotions through rational thinking…"
Stop, label, and name the emotions you or a member of your team are experiencing. Research has shown that recognizing and labelling (in a few short words or small phrases) your emotions has a calming effect and kicks in the executive functioning centre of the brain [4]. This gives you more control over your response.
Pause and reconnect to the present moment. We base all the emotions we feel today on our past experiences, learned and unconsciously held beliefs. Dr. Sarah McKay a Neuroscientist in Australia states "every thought, feeling, and action we take is based on the brain's moment by moment best guess of what will happen next". And the basis for the brain's prediction is what has happened in the past. When we take a pause and reconnect to the present we can let go of old judgements and refocus and base our response on what's happening at the moment.
Additional references
[4] Lieberman, M. (2009). The Brain's Braking System (and how to use your words to tap into it). Neuroleadership Journal(two).
If you or your team would like some help to navigate the emotions during change, let's have a conversation. We can help you gain a deeper understanding of the emotions during change, learn new tools, techniques and ways of interacting with the emotions to help you capture, regulate and guide the emotions to create better and more rational decisions.