2021 is already shaping up to be another year with lots of both planned and unexpected change events. Our ability to confidently and competently navigate these changes will determine if our organizations and we survive or thrive.
Practicing change leadership and management can help you navigate both the planned and unexpected changes in your organization and everyday life. In this post, I'll share with you three ways to practice change management to help you navigate unexpected changes in everyday life.
Rethinking Change Management to Tap into its Full Power
Two things are needed to leverage change management when unexpected events happen in your organization and everyday life.
First, you need to stop doing change management. Instead of thinking of change management as something that is done with or to other people, or a checklist, begin practicing it as an integral part of the way you lead and manage.
A quick side note– in this blog, I'm using the term change management as the umbrella term. It includes both leadership and organizational change.
Second, let go of the idea that you can manage another person's or group's change process.
You can't.
The best you can do, whether it's in your organization or everyday life, is create and support an environment that helps people to:
interact with the event, instead of just reacting
engage and move as comfortably and confidently as possible through the process to reach a new steady state.
Interacting instead of merely reacting to any change event reduces the uncertainty and increases our sense of control. Discovering how to help people interact with change is a core component of our certificate in change management.
Uncertainty and Fear of the Unknown are the Enemies of Change
Uncertainty and fear of the unknown are the most challenging and difficult aspects of any change for all human beings. We are hard-wired to constantly and unconsciously strive for consistency and predictability. It is one of our most basic survival mechanisms.
This survival mechanism ensures we notice when anything is different, assess its potential risk and react quickly to keep us safe. It is so fast we are able to react before our conscious brain has even recognized an event has occurred.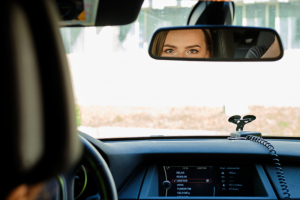 However, this powerful survival mechanism has one significant drawback.  It relies on past information to predict future events. Every reaction, every emotional response you experience today is based on what's happened in your past. It's like driving your car forward while only looking in the rear-view mirror.
Understanding and knowing how to work with this normal human response is key to interacting with change. Then you can reduce the uncertainty, fear, and stress associated with any change event. That's why helping leaders discover how to work with this survival mechanism is part of every change management course we teach.
Three Change Management Strategies that Help in Everyday Life
Let's look at three change management strategies that can help you navigate change in everyday life.
Create an outcome story
Letting go of what we know is challenging for any change we encounter because of our  built-in need for consistency and predictability.
Creating a clear, concise, and concrete outcome story is a foundational strategy when practicing change management.
We use stories to make sense of our world. Annette Simmons, the author of the Story Factor, stated, "Nothing is meaningful or relevant, but for the stories, we tell ourselves about it."
You can use this strategy to help when unexpected events arise in everyday life. For example, early on in the pandemic, we created a weekly mini-outcome story. It included what we wanted to look, feel, and work on for the week. These mini-outcome stories allowed us to focus forward and create a mini-transition plans.
Another person, close to me, who is receiving chemotherapy, sets a daily intention.  She creates a picture of herself moving through the day. The way she will look, feel, and activities she wants to accomplish. It has helped her focus on moving forward. And she can respond with a greater sense of control when her illness throws her a curveball.
Actively communicate to navigate the Whitespace of change – Every change has two dimensions. The Event dimension is the concrete situation, event or decision. After an event has occurred or a decision made, we must navigate the intangible elements of the Whitespace.
In the Whitespace we assess, react, and decide the actions needed to respond to the event. Therefore, because change is an emotional experience for every human being, this space also includes our emotions. Emotions are involved in every decision we make.
"Our emotional response to a situation is so intertwined with what appears to be a logical response we often don't even notice our emotional reactions." [1]
Recall that our brain uses our unconscious, learned, and past experiences to assess the potential risk associated with an event. This assessment then predicts what it thinks could or will happen next and spurs you to act. Now, this is a great asset when it notices the glass teetering on the edge of the counter, and you leap across the room to catch it just in time.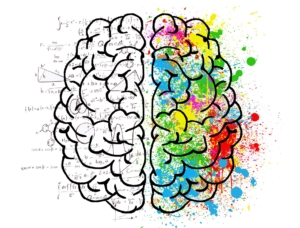 It's not such an asset when (based on past experiences) it creates a scenario in your head based on what has happened before and spurs us to react before our logical brain centre has even registered an event.
Before you respond in a conversation take a pause. You don't need a long pause just 2-5 seconds is enough. The pause enables you to disconnect from your unconscious brain, reconnect to the present moment, and activate the brain's executive centre. Leaders who have learned to use this pause have found it to be very helpful and encouraged higher levels of insight and understanding.
This strategy will also help you when confronted with an unexpected event, experience and find yourself getting entangled in a worry loop.
Balance what is changing with what's not changing
Amid constant and rapid change, it can feel like everything is changing. That is rarely the case.
That's why one of the characteristics of a successful change leader is to seek stability[2].  They help employees balance what is changing with what is not changing. Despite all the changes we have experienced throughout this pandemic, many things have remained the same. For example, one employee recognized that although she was working from home and missed her office, she was still engaging with her clients and maintaining the strong relationships she had when working in the office.
Taking the time to identify what is and is not changing can help reduce the uncertainty and help you feel more stable.
Advance Your Change Management Skills
Change management offers leaders new ways of understanding and interacting with change. If you are interested in advancing your change management practice check out the Living and Leading Change Leader's Certificate course.