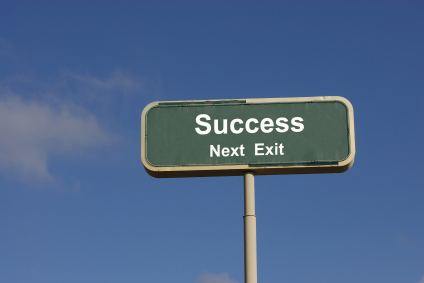 The Change Management Methodology – A Useful Tool for Organizational Change
by Dr. Dawn-Marie Turner
A change management methodology is helpful a tool in your organizational change toolbox. But like any tool, you will get better results when you know what it can and can't do, and how to use it effectively. In part one of this two part article we explore the nature and purpose of a change management methodology, its value as an organizational change tool, and what you should look for when choosing one.
The failure rate of organizational change remains unacceptably high. Some researchers place it as high as 70 per cent. So it is no surprise that leaders are looking for ways to reduce the risk and stem the tide of failure. For many, a change management methodology holds the promise of a solution — a way of gaining control of the proverbial organizational change "monster". Sadly, too many leaders believe that simply by using a change management methodology they are "doing" change management.
A methodology is definitely an important starting point. A change management methodology is a structured set of steps for planning and implementing organizational change. Like other methodologies, (e.g., project management, business process re-engineering) it provides a consistent framework for decision-making and guides the activities of the change leaders.
Five key benefits of a change management methodology
Helps ensure that you do not overlook key activities.
Provides you with pre-tested tools and techniques to help with planning and implementation.
Allows you to use resources more effectively.
Offers a consistent language that leaders can use to guide the specific communication, behaviours and activities that can enable change in the organization.
Can be used as the basis for educating leaders throughout the organization.
Having a methodology, though, is only part of the solution. Unless the people using it have an underlying knowledge of the change process, it can be reduced to a set of check boxes and activities that may or may not enable change in your organization.
The key to getting full value from your methodology lies in your ability to read and respond to the people side of your change.
Three things to consider when choosing a change management methodology:
Its principles and philosophy are based in behavioural, organizational and change science.
It can be adapted easily for large or small projects and a wide variety of leadership styles
It is integrated and iterative. Your change management methodology should be able to integrate fully with other methodologies your organization is already using. Change does not occur in a neat series of steps so it should also recognize the iterative nature of organizational change.
Helping you launch lead and live change successfully.
Dr. Dawn-Marie Turner
https://thinktransition.com/wp-content/uploads/2013/04/iStock_000006194657XSmall-Success-ahead.jpg
283
424
dawnmarie
https://thinktransition.com/wp-content/uploads/Turner-Change-Management-logo-1.jpg
dawnmarie
2012-05-17 09:55:18
2017-06-06 12:01:55
The Change Management Methodology – A Useful Tool for Organizational Change