Baking for the Christmas holiday has been a tradition for me since I was a little girl. I remember my mother spending hours in the kitchen making all our favourites. One of my holiday favourites is gingerbread.
I have used the same recipe for over two decades. I considered it foolproof. However, one year something changed. That's when I discovered a recipe is not enough to get you the intended results. Whether it's baking or with your organizational change efforts, you need more than a recipe.
When Your Recipe Fails
Several years ago, I mixed the ingredients using the same recipe I had used for decades. But instead of a soft pliable cookie dough that could be easily rolled and shaped, I had a crumbly mess. My first thought was, what went wrong? It always worked before. Then I thought, can it be fixed?
I see the same thing happen when it comes to organizational change. A leader has a change management methodology and they follow all the steps, but the change initiative is crumbling and at risk of failure. And like me, leaders wonder what's happening because they followed the methodology. Sometimes they talk about resistance to change and complain the methodology doesn't work.
Most of the time, the problem is not the methodology. In an ideal world, all you would need is a recipe or methodology. However, we don't live or work in a perfect world.
And when conditions are not ideal, success requires more than a methodology—you need knowledge of the essential elements for organizational change. Then you need to understand the purpose of each element, the way they interact with each other and with your environment to create your intended outcome.
I remind all my clients and the participants in our change management courses, that change can look easy, systematic, and logical in the classroom or the boardroom. But in the real world, once people are involved change is messy and uncomfortable.
A Recipe is Not Enough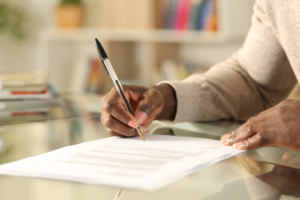 Too often leaders use a change management methodology as a recipe. They use the tools and templates as if they are the ingredients. One course participant shared how in her organization it felt like it was change management via templates. Every day it felt like the managers were filling out templates, yet nothing seemed to happen.
Failing to have an understanding of the normal human response to change coupled with not integrating essential elements for change leaves leaders unprepared, surprised, and uncertain of what to do when they fail to see the results they expected.
Build Knowledge and Skills
Your organization's success with change depends on having people who understand the essential elements of organizational change and how the elements interact and contribute to creating healthy and sustainable change.
That's why when we work with leaders we don't start with methodology. First we help you develop the knowledge and skill to interact with the normal human response. Next we show you how to use an approach for enabling change throughout their organization. Then we introduce you to the DEAM methodology as framework to help guide you the activities needed to support the transition.
One client after working with us stated, "While other courses, training, and development programs provide great tools…Living and Leading Change is the baseline, the foundation of knowledge that makes those other tools work."
Create a Change-Ready Organization
I was able to save my crumbling mess of gingerbread because I understood the role of each ingredient, could reassess the conditions, and recognized how the environment was influencing my dough. Another egg, a little more butter and that crumbly mess became the dough I needed to make delicious gingerbread cookies.
Similarly, in your organization, you can move from simply following a methodology to creating a change-ready organization when you make the time and commitment to developing leaders who understand and can confidently work with the normal human response to change.  
If your organization is struggling with change, despite having a change management methodology or you would like to decrease your organization's discomfort and increase its success with change let's have a conversation.