Several years ago, while travelling in Italy, we visited a winery outside the city of Cortona. The family has been making wine for generations. It was one of several we saw during our time in Italy. Although most of the wineries had adopted modern wine-making practices, one thing was common. Despite the modern equipment, all the owners talked about the need for patience.
They talked about the patience needed to allow the grapes to ripen to the right level of sweetness, the fermentation, and the ageing needed. As one owner stated, you can't rush when making good wine. It is a process. However, the winemaker didn't just sit back and let things happen. He talked about the way they nurtured, prepped, and enabled the process to unfold.
It's similar to organizational change efforts. It takes time for people to navigate the Whitespace and renormalize to a new state. Like the winemaker, practicing active patience will help ensure the desired activities and behaviours are adopted. Active patience produces healthy and sustainable change that allows organizations to grow and prosper.
Active Patience
I introduced active patience in my book Launch Lead Live. It is a practice that allows leaders to move their change initiatives forward in alignment with readiness. Practicing active patience during organizational change means recognizing, permitting, and supporting the current level of readiness. At the same time, you actively support, encourage, and enable the activities to build higher readiness levels and increase the capacity for change.
As the name suggests, active patience is not a stagnant or linear process but an interactive practice that facilitates movement. Leaders move with the change recipients, guiding them and supporting them to the desired new state.
In moving with the group, leaders constantly assess and interact with the current readiness level while focusing on the intended outcome. Because of this focus, leaders can shift the activities or support in response to people's readiness. They can identify what actions to take and what steps not to take to help people transition to the new desired outcome.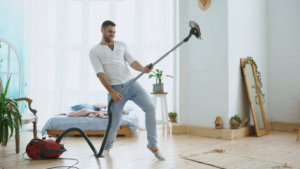 What people achieve when we practice active patience
Practicing active patience may sound counter-intuitive when looking to achieve change quickly, but it can help prevent many issues that slow change down. Four benefits of active patience include:
Preventing resistance to change. That's because many behaviours, comments, and actions such as raising objections or questioning the proposed value of a change often get labelled as resistance. Yet, these are normal human responses to change based on a level of readiness. Therefore, when leaders focus on actively enabling readiness, they can respond to these comments without creating the defensive reaction that keeps people tied to the current state.
Reducing the stress and frustration leaders and employees experience during change. When leaders practice active patience, they focus on building readiness which shifts their understanding and perception of what's happening. Leaders work with the present level of readiness while taking the actions needed to enable higher readiness levels. As a result, the level of frustration, anxiety, and stress decreases for leaders and employees.
Creating sustainable change. Implementing change is not the same as integrating change. The period after implementation is critical to the long-term sustainability of the new activities and behaviours. That's why it's important to continue to actively engage and support people until those new behaviours and activities are fully adopted.
Prevent a change initiative from stalling out or failing to achieve the intended outcome. When leaders think things aren't moving fast enough or believe people are resistant to change, there is a tendency to push harder. However, change recipients can only move toward any change at the speed of their readiness. It is readiness and not a lack of resistance that determines whether any new behaviour or activity is adopted. Change recipients who are pushed too hard or asked to take actions inconsistent with the level of readiness won't help move the change forward. The change initiative is likely to stall or fail as people default to what they know and are comfortable with.
Active Patience is a Learned Skill
Active patience isn't hard, but it is a skill that needs to be learned and practiced. It requires a readiness mindset – letting go of the belief that people resist change. Then having a willingness to help people build their readiness for the new activities and behaviours.
That's why we help leaders adopt and use a readiness mindset as the foundation for all their organizational change efforts. We show them that change is not a linear process. It's more like a dance; we take a few steps forward, then back, and then move forward again. And everyone for each change event moves differently and at a different pace. They discover how to stay tuned in to their own level of readiness and how to enable readiness with the people affected.
Commitment to the Practice
Active patience takes work, and initially, like any new activity, it may feel uncomfortable. But it is worth the effort. It helps leaders break the cycle of failed change initiatives, burned-out and resistant employees.
Looking for some help with active patience or transforming your organization's approach to change? Check out our Change Transformation.