I had set a goal to do a yoga practice every morning. But now it was 5:45 am on a dark, rainy, and cold winter day. The bright orange snooze button on my phone said, "hitting me would be easier and better than yoga."  Motivation matters.
That's why leaders, who want to enable change need to understand how to build and maintain motivation throughout the change process.
Two Types of Motivation
There are two types of motivation, extrinsic and intrinsic.
Extrinsic motivation is focused on providing people with external rewards, incentives or even punishments for engaging or not engaging in a particular action.  Extrinsic motivation is what's meant by the carrot and stick approach.
Examples of extrinsic motivators can include pay for performance, competitions, external recognition, and prizes for completing something, like a training program or meeting a sales goal. It may also include penalties or negative consequences for not meeting a specific goal or engaging in an activity.
Intrinsic motivation comes from within us. It's what gets me on the yoga mat instead of hitting the snooze button. Intrinsic motivation focuses on helping people develop their own internal drivers to influence his or her own behaviours and actions. It's also what you need for your team to sustain the new activities and behaviours.
Beware of Falling Motivation – Proceed with Caution when Rewarding Actions
Motivation infuses every aspect of the change process. It helps us get started (buy-in) and fuels our enthusiasm during the initial introduction of a change.  Then it helps get us through the tough stuff, when we are in the "guts" of something new before it's a habit.
Motivation alone is not enough to carry the full load of your change efforts. But without motivation, change can't occur.  And for sustainable, healthy change you need intrinsic motivation.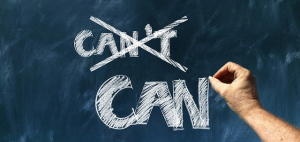 Despite the need for intrinsic motivation leaders still spend most of their time and energy on developing and implementing external reward programs[1].
That's probably not surprising. It is much easier to create a prize, pay for performance incentive, or consequences then it is to enable the internal willingness and desire to adopt a new activity.
There are three reasons external rewards fail to create the motivation needed for change.
They are created with the assumption that the person or group designing the incentives knows what will motivate the intended audience. And because they believe they know, they don't ask. The incentives are designed based on what they think or what motivates the designers. Stanford University professor Heidi Halvorson states, when it comes to motivation there isn't a one-size-fits all to get people motivated.[2]
It's very difficult to create an external reward that is perceived as fair by everyone. The perception that a reward is unfair is profoundly demotivating. This is true regardless of the absolute value of the reward.[3]
Extrinsic rewards are short term. External rewards provide a quick boost toward the desired behaviour, but it doesn't last. When the external condition is removed people return to their pre-reward baseline behaviour.[4] Worse, the use of an external reward leads to lower levels of intrinsic motivation. Because people perceive their interest in the behaviour is a result of the reward and not their own desire to engage in the activity.
When it comes to change, motivation is an inside job. It's not an external reward that gets me onto the yoga mat on those dark, rainy mornings. It's an internal desire that creates the willingness to get on the mat. Then it's my sense of accomplishment that gets me up to do it again the next morning.
Employees who are intrinsically motivated perceive a choice; they don't feel any internal or external coercion or demand to engage in the activity.
Start with Meaning to Help Build and Maintain Motivation During Change
Over 70 years ago Victor Frankel wrote, in his book, Man's Search for Meaning, "Man's search for meaning is the primary motivation in his life and not a secondary rationalization of instinctual drives".  That statement is as true today as it was when he wrote it.
But, change often means something different to the leaders initiating it than it does for the employees who will do the heavy lifting.  One of the tools we teach leaders how to use in our Executive Change Leader Course is a Whitespace Map. They identify what the change means for them and for the people affected. Participants always find the results insightful and useful.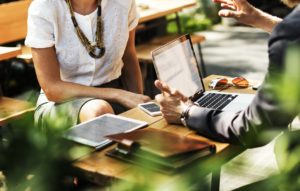 That's why the starting place for building motivation is to make the time and space to connect with people and understand what the change event means for you, your employees, and your organization.  You can't do this through email or simply telling them what it means. It takes real conversation and active involvement.
Here are four conversation starters to help you explore and understand the meaning of a change event. They will help you enable motivation toward the new environment:
What does this change event and the new activity mean for you? For the change-recipients?
What is different/similar about what the change means for you versus the change-recipients? And why?
What influence is the meaning I and each group or person gives to the change event having on our motivation to move toward or away from the new environment?
One last thing, there is no right or wrong when it comes to meaning. Leaders who approach change with a readiness mindset explore meaning without judgement.
If you would like to learn more about a Readiness Mindset and how to build and maintain motivation throughout the change process contact us to learn more about our change leadership courses, coaching, and consulting.
---
[1] Pink, D. (2009). Drive. London, England: Riverhead books.
[2] Halvorson, H. (2013). 8 Motivational Challenges.
[3] Mobbs, D., & McFarland, W. (2010). The Neuroscience of Motivation. NeuroLeadership Journal (3). P. 9
[4] Deci, E., Koestner, R., & Ryan, R. (1999). A meta-analytic review of experiments examining the effect of extrinsic rewards on intrinsic motivation. Psychological Bulletin, 125(6), 627-668.