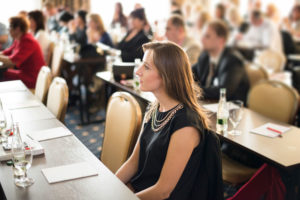 Managing change is hard. This is especially true if you've been thrust into leading it from the middle.
Do you ever feel overwhelmed by all changes you have to manage in your organization?
Have you just been asked to lead a change initiative in your organization?
Are you frustrated because the changes you need to make in your department are not being accepted?
The Living and Leading Change Certificate will help.
As a mid-level leader, you deal with the challenges of organizational change every day. You must balance the demands of your executive, the needs of your employees, and your own feelings about the change.
As a mid-level manager, you are often asked to lead and manage a change while simultaneously living with its impact.
It can be a struggle to know how or what to communicate to your employees and peers. To know what's important (here's a hint, not everything), and what to do with people who appear to be resistant to change.
That's why the Living and Leading Change Certificate Program was developed. This comprehensive course helps mid-level leaders live and lead change. It will give you the information, tools, and techniques you need to lead change with confidence.
In this three-day course you will discover:
How to lead change, even when you are also going to be affected
What the Law of Change is and why it must be obeyed
How to stop managing resistance (even your own) and prepare people for change
How to create healthy organizational change
How to get a change initiative back on track
How to use the DEAM© methodology to guide your change activities
How to stop the cycle of Yo-yo change
If you are responsible for leading, managing, or supporting change then this course is for you. Build a healthier and stronger organization through change instead of in spite of it.
The course's hands-on approach means you apply the information right away. This approach allows you to increase your organizational change skills.  As a result, you will experience a renewed sense of confidence. You will learn what it takes to achieve successful and sustainable organizational change.
Talk to us about bringing the Living and Leading Change Certificate Course to your organization